Coronavirus advice and support
If you can't find what you're looking for on this page, please check your local page, or give your service or worker a call. You can find details of all our services via our 'find a service' page. 
General coronavirus advice
Health advice
Other advice
Here are some useful websites:
Staying safe online
Support from our services
Can I visit my service in person?
Yes, our services are still running and our workers are still available to support you.
You can find out what's happening at your service, and how to contact them, by visiting your local service page -  search our list of services on the 'find a service' page. 
Information about giving consent
Test and Trace
We're taking part in the coronavirus Test and Trace system. It means when you arrive at a service, we'll take your name and contact info. This is to help keep you safe and reduce the risk of a local outbreak.
We'll only share your details with NHS Test and Trace if asked. We will store your information securely.
What should I do if I can't contact my worker?
Please call your main service number, and another worker will be able to help you. You can find numbers for all Change Grow Live services using our 'find a service' page.
What if I can't get through when I ring my service?
If you can't get through, please don't give up. Our services are still running. Please leave a message with your name and number, and someone will call you back as soon as possible.
Your safety and wellbeing
Domestic abuse
If you are feeling isolated, there is support available to you both online and over the phone. You can call the National Domestic Abuse Helpline, for free and in confidence, 24 hours a day on 0808 2000 247 (try to memorise this number for when you need it). You can also read advice from Refuge and advice from Women's Aid.
If you are in immediate danger, call 999 and ask for the police. Try and keep your phone charged and with you all the time if you can.
If you're in danger and you can't talk on the phone, you can still safely contact the police. Call 999 and then press 55. This will transfer your call to the police and let them know there is an emergency without you having to say anything.
Bright Sky app
Bright Sky is a free app that can provide support and information for anyone who may be in an abusive relationship or anyone who is concerned about someone they know.
Mental health and wellbeing support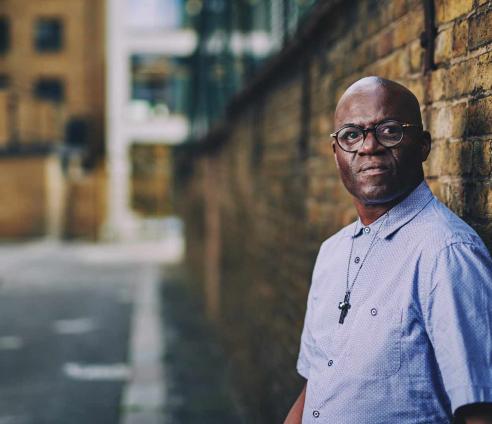 For staff in hostels or other temporary accommodation
Medication-assisted treatment
This situation has had a significant impact on the way we deliver our services. We needed to find a sustainable way to guarantee access to a safe supply of medication-assisted treatment, and protect people from coming into contact with coronavirus as much as possible. Many people have now changed from supervised consumption to a longer take-home supply. We have decided on the best solution for each individual based on their current situation, health and accommodation. 
As the situation developed, we received feedback from The Salvation Army about the potential issues this change to a longer supply could present in a hostel setting. We listened to this feedback, reflected and have now revised our prescribing guidance.
Feedback
We are listening to the people who use our services and our staff to learn what we need to do to help people stay safe.
Your feedback
We'd like to hear about your experience of how our services are running at the moment. We'll use your feedback to make sure we're giving you the right support.
We've put together a short survey that asks what you think about how our services are running at the moment.
We would really appreciate it if you could take a moment to fill it out. Your response will help us find out what we should keep doing, and what we should change.
Care Opinion is another place where you can share your experience of health or care services, and help make them better for everyone.