Updated: 8 April 2020
You might be feeling worried about everything that's happening right now. The most important thing to know is you're not alone. We'll do everything we can to help you stay safe.
Perhaps you're wondering what will happen to your prescription, your appointments or your drug supply. These are important questions to ask, so keep asking them. If you can't find what you're looking for on this page, please check your local page, or give your service or worker a call. You can find details of all our services via our 'find a service' page.
We'll keep adding to this page as soon as we have more information.
General coronavirus advice
What should I do if I feel unwell?
The most common symptoms of coronavirus are a new continuous cough and/or a high temperature. If you think you have any coronavirus symptoms, please use the NHS 111 online coronavirus service to find out what to do.
Please don't visit services, pharmacies, your GP or the hospital if you think you have symptoms. You should stay at home or at your accommodation. You can read advice about staying indoors if you have symptoms on the NHS website.
Should I self-isolate even if I don't have symptoms?
If you're not sure whether you should self-isolate, the government website has advice on staying at home. This includes information on health conditions that mean people have an increased risk of severe illness from coronavirus. These conditions include hepatitis, asthma and chronic obstructive pulmonary disease (COPD).
Support from our services
Can I still go to my service?
The way you get help from your service is likely to change for a while, but please know that our workers are still here for you. You can still contact your service by phone if you need any information or support. You can also speak to a member of our online team for advice.
We're planning to keep as many services open as possible. Our groups won't be running for a while, but we're switching to video conference and phone calls as much as possible to help you keep in contact.
Please don't come to the service or pharmacy if you think you might have symptoms of coronavirus.
Information on methadone and buprenorphine prescriptions
Can I still use the needle exchange?
We are planning to keep our needle exchanges open, but please call before you come.
What should I do if I can't contact my worker?
Please call your main service number, and another worker will be able to help you. You can find numbers for all Change Grow Live services using our 'find a service' page.
What should I do if I'm self-isolating?
You might be feeling worried if you can't go to your service for a while. It's normal to feel that way. Our workers will do everything they can to help you.
You can still speak to our teams and we are here to help. Please give your service a call to find out what you should do.
Will my pharmacy still be open?
Pharmacies are open but it's worth giving your local pharmacy a call to check the opening times.
Advice for people who use drugs 
What can I do to reduce the risk of me catching coronavirus?
Wash your hands all over for at least 20 seconds. Use soap and water or hand sanitiser. Do this after coming into contact with anyone, after handling money and before you handle, prepare or take drugs.
Prepare your own drugs. Wipe down drug packages or wraps with alcohol-based cleansers (at least 60% alcohol concentration).
Keep your surfaces clean - wipe them down before and after use, with a disinfectant cleaner or disinfectant wipes.
Avoid sharing any equipment:
- Snorting: use your own straws – don't use notes or keys
- Smoking: use your own pipes - don't share cigarettes, roll-ups, vapes or foil
- Injecting: use your own needles and spoons
Will coronavirus affect the drugs I use?
As coronavirus has affected global movement, we're expecting some changes to drug supply. You might find that the drugs you pick up are a different strength or purity. This means that there might be a chance the drugs you take are not what you are expecting. Please be careful.
Please make sure you, your family and anyone you use with has a naloxone kit. You can get a free naloxone kit and training from your local service.
I'm worried about travelling to get medication or equipment.
The team at Release has created 'essential journey' cards for you to use if you need to leave your accommodation to pick up medication or harm reduction equipment.
More support
Your safety and wellbeing
Domestic abuse
If you are staying at home with an abusive partner, you can still leave your house to keep yourself safe.
The government has said that anyone who is experiencing domestic abuse, or is at risk of experiencing domestic abuse, can leave and seek refuge. You can read the advice from the government if you'd like to know more. 
If you are feeling isolated, there is still support available to you both online and over the phone. You can call the National Domestic Abuse Helpline, for free and in confidence, 24 hours a day on 0808 2000 247 (try to memorise this number for when you need it). You can also read advice from Refuge and advice from Women's Aid.
If you are in immediate danger, call 999 and ask for the police. Try and keep your phone charged and with you all the time if you can.
If you're in danger and you can't talk on the phone, you can still safely contact the police. Call 999 and then press 55. This will transfer your call to the police and let them know there is an emergency without you having to say anything.
Mental health and wellbeing support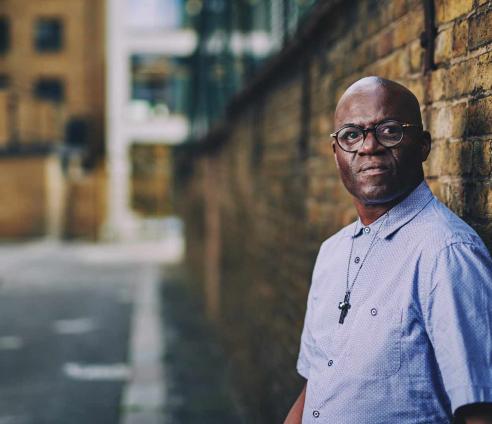 Drug and alcohol support and online meetings