Domestic Abuse Service - East Sussex
Types of domestic abuse
Domestic abuse can affect everyone differently. It is any physical, psychological, emotional or economic abuse by someone close to you. Here's a list of the different types of domestic abuse:
Coercive control
A pattern of intimidation, degradation, isolation and control with the use of threats. It could include isolating you from friends and family, monitoring your time and depriving you of access to support services.
Intimidation
Creating fear through displays of uncontrollable anger, threats, using physical size to intimidate, shouting, breaking things, punching, staring, doors/walls.
Physical
Punching, slapping, biting, kicking, pulling hair, pushing, shoving, burning, strangling.
Psychological and/or emotional abuse
Eroding your self-confidence by shouting, mocking, humiliating, accusing, name-calling, verbally threatening, and gaslighting (Making you question your own sanity.)

Saying the abuse doesn't happen, you caused the abusive behaviour, Jekyll & Hyde personality, emotional blackmail, threatening to harm themselves or others if you ever leave them, begging forgiveness, appearing remorseful to manipulate.

Saying the abuse doesn't happen; saying you caused the abusive behaviour; being publicly gentle and patient; crying and begging for forgiveness; saying it will never happen again.
Financial or economic abuse
Financial abuse involves a perpetrator withholding or misusing money which limits and controls their partner's current and future actions and their freedom of choice. It can include using bank, credit cards without permission, putting loans in their partner's name, and gambling with family assets
Threats Regarding 'Honour'
Community and cultural pressures on family members, partners, and ex-partners to justify a range of abusive, controlling, and violent behaviour in the name of 'honour'.
Isolation
Preventing communication and social interactions with others. Dictating your movements or accompanying you wherever you go.
Sexual abuse and violence
Using force, threats, emotional pressure or intimidation to make you watch, engage in any degrading non-consensual sexual acts or intercourse.
Clare's Law
Clare's Law is also known as The Domestic Violence Disclosure Scheme. It means the police can disclose information to people about violent and and abusive offending by a current or ex-partner. This is if it's considered that the information may help protect them from further violent offending.
The Right to Ask means anyone can proactively seek information. It can be the person themself, or a concerned friend or family member.
The Right to Know is triggered by the police. Indirect information or intelligence from police or partner agencies can indicate someone is at risk of harm from their partner.
Protection Orders
A domestic abuse Protection Notice (DVPN) can be issued by police to provide immediate protection for the victim, immediately after a domestic abuse incident. A DVPN lasts for 48 hours.
The Police can apply for a Domestic Violence Protection Order (DVPO) which lasts up to 28 days.  Police apply to the court within 48 hours of issuing a DVPN.
Staying safe online
Delete your browsing history
Internet browsers keep a record of all the web pages you visit. This is known as a 'history'. To delete history for Internet Explorer and Firefox hold down the Ctrl key on the keyboard, then press the H key (Ctrl, Alt and H for Opera). Find any entries that say www.changegrowlive.org.uk, right-click and choose celete.
Private browsing
All leading web browsers have a "private browsing" mode that, once enabled, won't leave any traces of your activity on your computer (no history, web cache, or anything else) and so it's always a useful first step to take.
Quick close button
The QUICK CLOSE button at the top of the website will quickly hide the page but you will still need to delete your history to fully cover your tracks.
Toolbars
Toolbars such as Google, AOL, and Yahoo keep a record of the search words you have typed into the toolbar search box. In order to erase all the search words you have typed in, you will need to check the individual instructions for each type of toolbar. For example, for the Google toolbar, all you need to do is click on the Google icon, and choose "Clear Search History".
General security
If you don't use a password to log onto your computer, someone else will be able to access your email and track what you are looking at online. Use a secure password to prevent this.
All of the above information may not completely hide your tracks. Many browser types have features that display recently visited sites. The safest way to find information on the internet is at a library, a friend's house, or at work.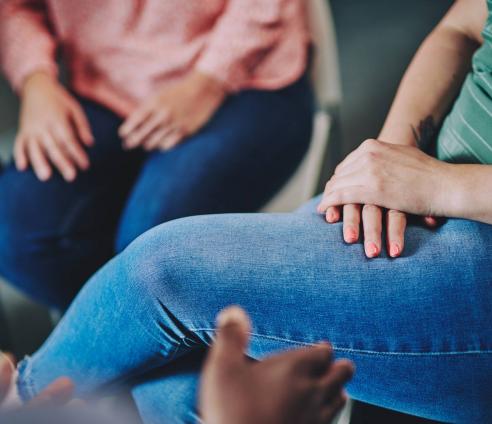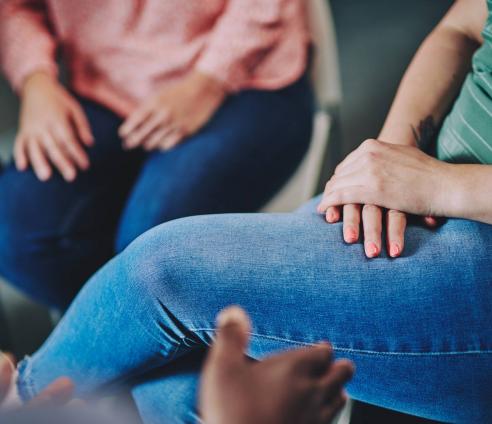 LGBTQI+ support
We recognise and support all people identifying as lesbian, gay, bisexual and/or trans, and anyone falling under the umbrella term of LGBTQI+ such as queer, intersex, pansexual, gender non-binary or gender fluid, including those questioning their sexual orientation and/or gender identity. 
Domestic abuse and coercive control can affect everyone in our community. It does not discriminate and neither do we.  
It is important that people can access the right service, options, information, and support for them.  
This is why we support Switchboard and Galop, their ethos, and the services they provide.  Everyone needs support sometimes and support should be for everyone.  
Switchboard (opens in a new window)
Switchboard is a charity for LGBTQ people looking for a sense of community, support or information, including domestic abuse. 
Support for LGBT+ people who have experienced abuse and violence. 
Child to parent abuse
PAC UK -  Child to Parent Violence (CPV) support.
Who's in Charge - For parents of children 8-18 who are verbally or physically abusive.
Perpetrator support
Respect - Leading the development of safe, effective work with perpetrators, male victims and young people using violence and abuse
Other Domestic Abuse services
Daisy Chain - Legal advice for domestic abuse victims.
Rail to Refuge - The rail to refuge scheme offers free train travel to women fleeing domestic abuse. 
Sexual Assault Referral Centre - Anyone who has been sexually assaulted can get confidential help, treatment and support at a sexual assault referral centre.
The Trussell Trust - help to find a foodbank.
Helpful phone numbers
Victim Support 24hr Helpline: 08 08 16 89 111
National 24hr Domestic Abuse Helpline: 0808 2000 247
National Rape Crisis Helpline: 0808 802 9999
Respect - help for domestic violence perpetrators: 0808 802 4040
24-hour Aanchal helpline – if English isn't your first language. Support for women affected by domestic abuse, whatever your background, language, or cultural experience. Helpline staff available to help you in a number of languages. These include English, Hindi, Punjabi, Urdu, Gujarati, Tamil, Bengali: 07970990352
Crimestoppers - a place to report a hate crime anonymously: 0800555111 
Support for black and minoritised communities
Housing Advice
You can get housing advice from your local council. Here are their websites.