The Alcohol Service @ Hammersmith and Fulham, Kensington and Chelsea and Westminster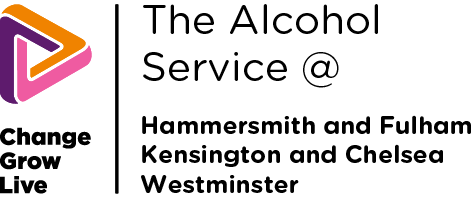 How we can help
We're here to support you.
We are a free and confidential alcohol service. We'll work with you to create a support plan to help you achieve your goals. We'll meet you at a convenient venue for you, like your GP practice.
Whether you're looking to stop drinking or just cut down, we're here to help you make changes. If you have issues with the drinking behaviour of someone else close to you, we can support you.
We operate from three locations in our three London boroughs. Our main office is Lupus Street, but we don't provide a walk-in service at this location. If you'd like to register with the service, please contact us so we can arrange an appropriate location to meet you.

66 Lupus Street
Pimlico
London SW1V 3EQ

Monday 9:00 - 20:00
Tuesday 9:00 - 20:00
Wednesday 9:00 - 20:00
Thursday 9:00 - 20:00
Friday 9:00 - 17:00
Contact us
We always welcome new people, so please do get in touch if you'd like to find out more about how we can help you. Don't forget to follow us on social media to see what we're up to.
Phone: 0800 014 7440
Email: [email protected]
Your first visit
Once you've contacted us, we'll arrange to meet you. You'll meet one of our friendly team members who will talk to you about your needs. Then, they'll explain the treatment options available to you. There isn't anything you need to bring with you to your first meeting.