Welcome to SmokeFree Hull Newsletter, packed with lots of useful and fun tips on coping with cravings, activities to try, and success stories, to support you on your smokefree journey.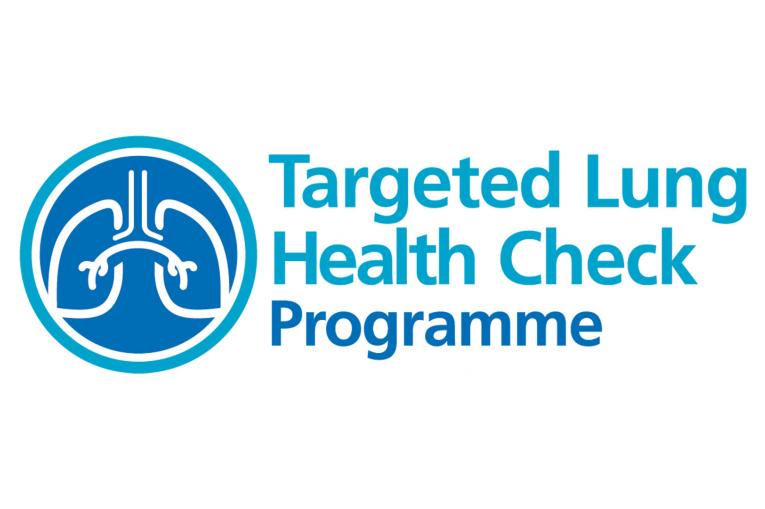 A message from our Service Manager, Tracy
In an earlier edition, we announced our work with Humber Coast and Vale Cancer Alliance, where we agreed on a bespoke pathway into SmokeFree Hull for patients to attend a free Lung Health Check within the city, who wanted support to quit.
The programme is aimed at saving lives by detecting lung cancer and other lung conditions much earlier when they are easier to treat. People living in Hull aged from 55 to less than 75, who smoke or used to smoke, and have a Hull GP will be offered a free NHS Lung Health Check and then are referred to our service for support should they wish to stop smoking.
Following this initiative, we are pleased to announce that between April and October 2021 a total of 300 referrals were made to SmokeFree Hull from the programme, and we have been able to help 66% of people achieve a 4-week quit which is fantastic.
Two such people were Hull residents Christine and Danny, who accessed the service after attending a Lung Health Check. We were able to support both clients quit smoking for good with a combination of NRT products and behavioural support.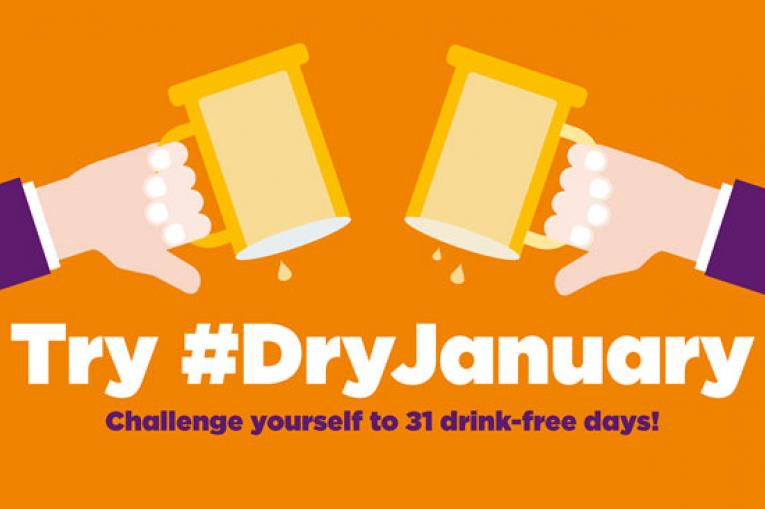 Dry January
Alcohol is a part of many of our lives; we use it for celebration, for comfort, to socialise, to wind down, or to cope. We treat it differently to other drugs; it's legal, socially acceptable, even encouraged, but it's not good for us. This January why not challenge yourself to 31 drink-free days for Dry January.
There are many reasons people try it; maybe you want to reset your relationship with alcohol; maybe you want to see the health benefits it brings; or maybe you want to boost your energy and reduce your waistline.
Dry January can do amazing things for your health and wellbeing. If you're up for the challenge, we can help.
Here are some tips to help you
Write down the reasons you want to go "dry", so you have a reminder if it gets tough.
Stay dry one day at a time and remind yourself why you started.
Have things to do during the typical times you desire to drink during the first week of January.
Don't feel you need to justify your reasons for being alcohol-free and ask your family and friends for support.
Try changing your social habits – pick a new hobby or organise to go out and do things that don't involve drinking.
If you start to want a drink, distract yourself with mindfulness or meditation apps and videos - like this mini meditation on YouTube - are good distractions.
Don't be put off by any slips, just simply learn from them and try again.
Have a non-alcoholic drink, like water or a soft drink when socialising.
Have a look at the NHS's wellbeing tips. They could help you feel calmer and more relaxed when you find yourself wanting a drink.
If you're worried about your drinking, you can take our quick quiz to understand how much you're drinking and get advice.
Our local alcohol hub Renew can also provide support for people wanting to reduce their alcohol intake and make positive changes to their lifestyle.
Meet the team
Our SmokeFree Hull team is here for you, we're all passionate about helping our local community stop smoking and making you feel happier and healthier. So, let's get to know them better…
SmokeFree Advisor Emily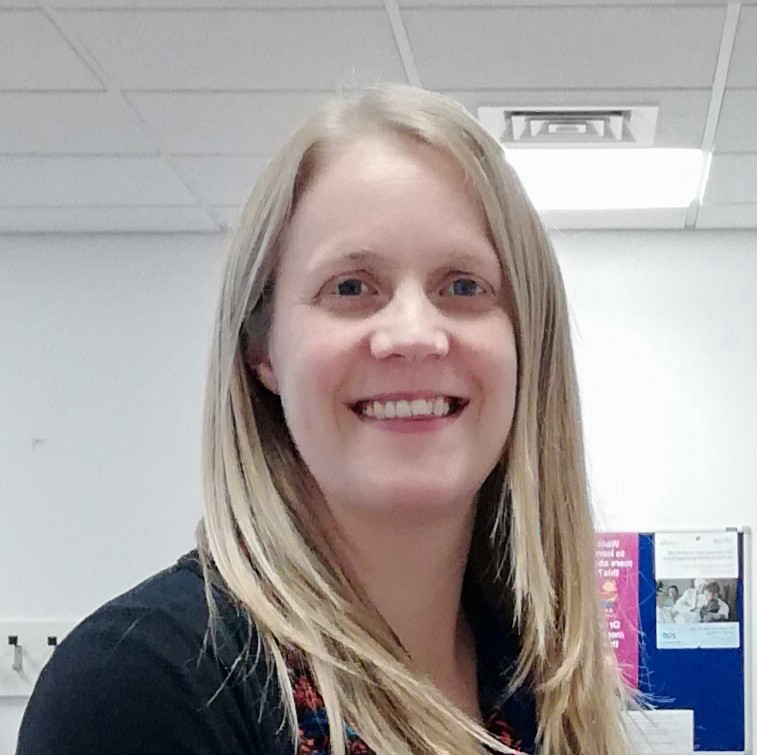 What do you like to do in your spare time?
I like spending time with family and friends and going out for meals. I also like to keep active and play hockey, I enjoy swimming and aqua aerobics too.
If you had to listen to one song for the rest of your life, what would it be?
'Many of Horror', by Biffy Clyro.
What job did you want to do when you were younger?
I always thought I was going to be a PE teacher, as I loved sport when I was growing up and enjoy working with children.
Why do you enjoy working as a stop-smoking advisor?
I love helping people reach their goals. I have worked in many roles, but they all have this one thing in common, and that is to improve people's lifestyles in some way. It fills me with joy that I can help people feel better and succeed in their goals.
What are three items you'd take with you to a deserted island?
A picture of my family – I wouldn't want them to endure living with me when I am hungry, Bear Grylls and a tent for shelter.
What's your favourite food?
I love a pie! I have recently moved house and the local butchers make amazing pies - I have to stop myself buying them so frequently.
Why did you choose to work in smoking cessation?
When I worked in a hospital, I worked with people who were very unwell because of smoking, so when this job came up to help people reduce their likelihood of serious smoking-related illnesses, I wanted to do it.
Do you have any pets, and what are their names?
We don't have any current pets, but we did have a budgie when I was growing up that used to dart around the dining room.
If you could pick up a new skill or hobby in an instant what would it be?
I have always loved the idea of being able to ice skate, but I have never gotten around to taking lessons with my busy schedule.
What would be your idea of a dream holiday?
A peaceful, relaxing getaway in the sun. I love all sorts of holidays, but I haven't had a relaxing break for three years, so I'm longing to sit and do very little and eat lots of delicious food.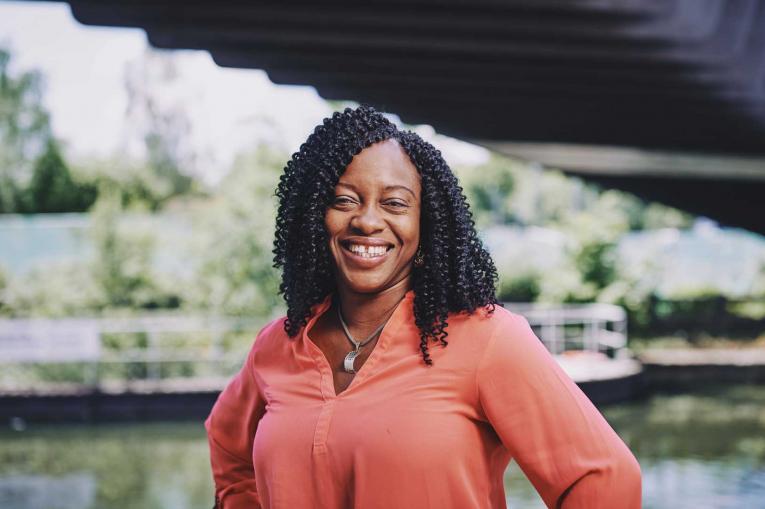 Stop Smoking New Year's Resolutions
New Year is a time for fresh starts for many of us, but for some, it can also be a time of reflection, and this could be regarding making some changes to your health by stopping smoking or revisiting a relapse that has happened over the festive season.
We understand that Christmas can be a tough time for many and for others it is a time for celebration. As such, we see people returning to our services after a blip at Christmas, whether it's due to your alcohol consumption, the stress, memories of Christmas gone by, or a certain family member offering you one that led you to start smoking again.
Whatever the reason, we're here to help, and why not use this January as your new starting point. Here are some tips to get your smokefree journey on its way!
Preparing for your quit date
Pick a date to stop that works for you, you may have missed New Year's Day, but there's still time to set another date, lots of people make positive changes throughout the year.
Set achievable targets and take it one day at a time. Every day will make your resolve stronger and before you know it, it'll be 2023!
If someone close to you is thinking of stopping, why not stop at the same time, so you can support each other?
Plan for the year ahead – set goals for the new year and use any money that you've saved from not smoking to make this happen. Looking forward will keep you on track and help maintain your quit.
Don't do it alone, get support. You are 3 times more likely to be successful.
Coping with cravings
Get enough rest and sleep – sleep is the key to willpower. When you feel run down or tired, urges to smoke will seem stronger and harder to resist.
Don't be afraid to ask for help, so that you don't become overwhelmed.
Limit your alcohol consumption, so you are still in control of your choices.
Take a break if something or someone is causing you stress – go for a shower, a walk, or just take 5 minutes and lie on your bed away from things.
Asking your friends and family for support helps with motivation, they might give you hints and tips or spend time with you to help take your mind off your cravings.
The reasons why you decided to quit smoking are just as important as the day you quit, so remind yourself of your reasons for quitting to keep you going.
Use stop smoking apps, these are a really useful tool for motivation and monitoring your progress.
How to stay smokefree after January
Remember the reasons why you quit in the first place to keep you focused.
Think about all the benefits you have had since quitting – more energy, no morning cough, more money etc
Think about how you felt the last time you quit, mentally, physically, or financially and this will keep you on track when you feel the urge.
Just remember it's never too late, and you're never too old to give up smoking, and the benefits start almost immediately. There may be blips along the way, but we will always support you and we will work it out together.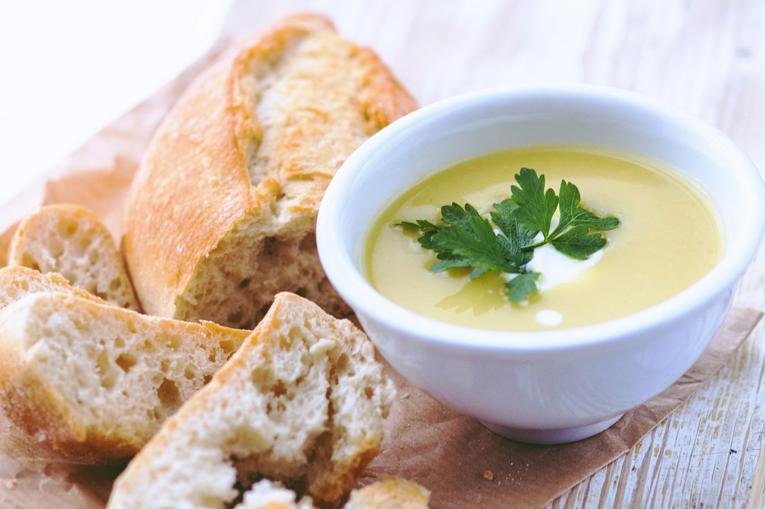 Recipes
Staying healthy and smokefree means more than just stopping smoking. Eating a healthy, balanced diet is an important part of maintaining good health and can help you feel at your best.
Even though it's cold outside, we have just the thing to keep you warm, keep your hands busy, and your cravings at bay.
Here's a recipe for Leek and Potato Soup by SmokeFree Advisor Mhairi.
"This leek and potato soup is packed with healthy ingredients, to give you a great taste and keep you warm for those dark days until the Spring. Give it a try, it's only 4 easy steps!"
What you'll need:
3 large leeks
2 tablespoons butter
4 cups or 1 litre – chicken or vegetable stock approx. Depending on how thick you want the soup  
2 pounds potatoes peeled, diced into 1/2-inch pieces
1 teaspoon sea salt, less or more to taste
Pinch dried marjoram
1 or 2 sprigs of fresh thyme, or 1/2 teaspoon dried thyme
1 bay leaf
1/4 cup chopped fresh parsley
Sprinkle of Tabasco sauce or another red chili sauce
White or black pepper to taste.

Method
Step1:
Cut off the roots of the leeks and then cut the leeks lengthwise, fan them open under running water to dislodge any dirt or mud hiding inside. Cut off the tough dark green tops and discard them.
Slice the white and light green parts of the leeks crosswise into 1/4-inch-thick slices. Place the slices in a bowl of cold water and agitate them with your hands to dislodge any remaining dirt. Then scoop out the leeks with a sieve or spoon.
Step 2:
Melt the butter on a medium heat, then add the chopped leeks, and stir to coat with the butter.
Cover the pot and reduce the heat to low, cook for 10 minutes until the leeks are softened. Check to make sure the leeks are not browning.
Step 3:
Add the stock, diced potatoes, bay leaf, marjoram, thyme, and a teaspoon of salt to the pot.
Increase the heat to high to bring to a simmer, then lower the heat to maintain a low simmer, and cook for 20 minutes, until the potatoes are cooked through.
Step 4:
Puree the soup, but this can be optional if you prefer a chunkier soup.
Add the parsley and cook for a few minutes more, then add a few dashes of Tabasco to taste.
Add freshly ground pepper and salt to taste.
For health reasons don't over-salt the soup - the taste is great without too much salt!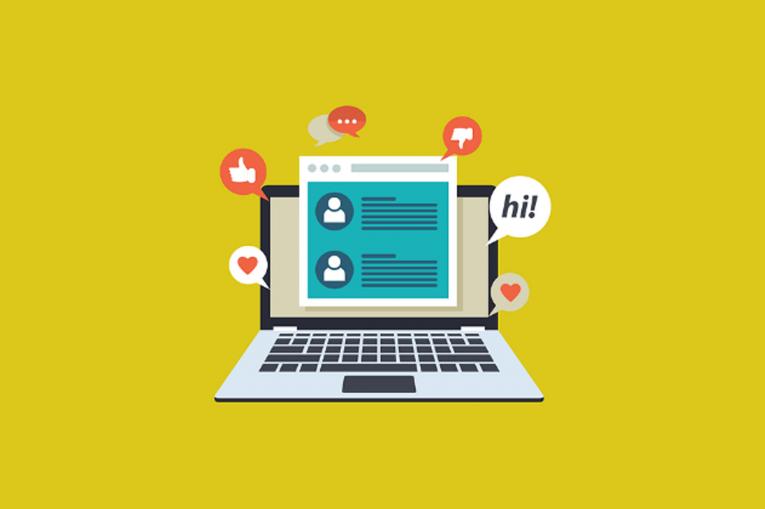 Get in touch
We'd love to hear from you!  
The service is continuously adapting and developing, to make sure we're providing the best service possible.
Your opinion matters to us, so please complete this survey to let us know how we're doing.