Coronavirus info
Last updated: 7 July 2020
The way you get support from us might be different for a while, but we are still here. We'll do everything we can to help you stay safe. Things are changing quickly, so keep checking this page, our Facebook and our national Coronavirus information pages for updates. 
You can contact us on 0161 672 9420 or email [email protected].
If your keyworker isn't available to speak to you, please give us a call on the main service number. We're answering calls between 09:00 and 17:00. If you ring outside of those hours, please leave a message and we'll get back to you as soon as we can.
Updates to the service:
Our service is running, but we have shifted to telephone-based support and appointments.  
We are still taking new referrals. 
Needle Exchange and Naloxone is available from our Ashton and Hyde hubs during open access hours. 
If you are under 21 or a parent, carer or professional looking for support for an under 21, then give us a ring. There's also our Facebook page and our coronavirus advice for under 21s page. 
To help you stay safe, we are changing the way we prescribe medication for a while. Please take a look at our prescriptions info page to see what's happening. If you have any questions about this, give us a call. 
Please also see our alcohol advice page.  
Our groups won't be running as usual for a while. However, you can access Breaking Free Online (call the service for an access code if you don't already have a login) and find online groups and support options on our coronavirus info page.  
This info is correct as of 7 July. The info below this section applies when the service is running normally. We know this is a difficult time, but it won't be like this forever.
For now, the top of this page is where the most up to date info will be. If you have any questions or you're worried about something, please get in touch.
Find the latest information on coronavirus from the NHS and Gov.UK.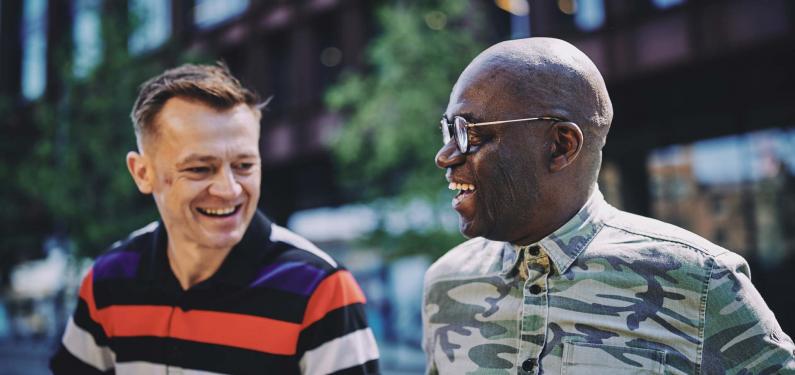 We can give information and advice about a whole range of substances, including drugs, alcohol and over the counter medication. When you are ready to make changes with your drug or alcohol use, we can provide face to face support sessions, groups and workshops, prescribed medication if it's needed and help you to stop using through a 'detox'. We try to understand what it is that you want and then support you in a variety of different ways to achieve your goals. Our workers are welcoming and are here to support you!
Our Ashton hub is in the town centre, near Tameside Housing Advice.

111-113 Old Street
Ashton-under-Lyne
Tameside OL6 7RL


There isn't any parking available.
Monday 09:00 - 17:00
Tuesday 09:00 - 20:00
Wednesday 09:00 - 17:00
Thursday 09:00 - 17:00
Friday 09:00 - 17:00
Contact us
If you have any questions or just want to know more about what we offer, please do get in touch.
Phone: 0161 672 9420
Email: [email protected]
Referrals
If you'd like to refer yourself to our service, you can download our form below. Once you've filled it out, please email it to [email protected] or bring it in to the service.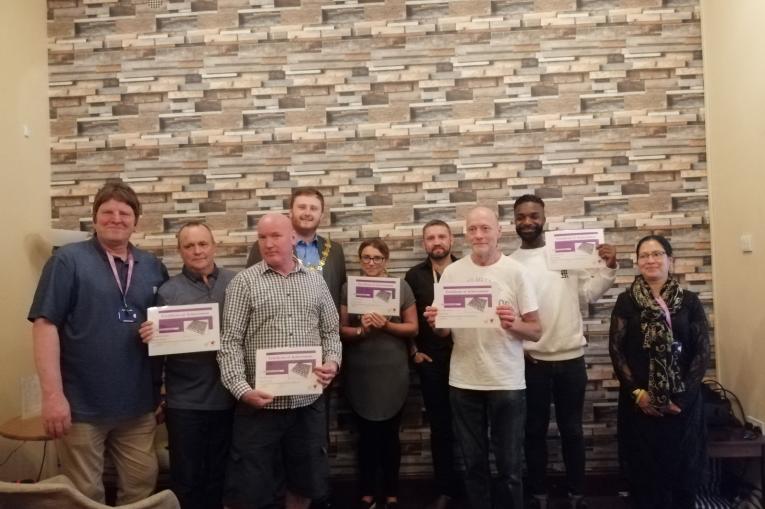 Your first visit
A member of staff will be in our welcome area to meet you. they will ask your name and who you are here to see - if you are not sure of the worker's name, they will find out for you. You will be offered a drink and be able to relax in our welcome areas while you wait. If you need some quieter space to meet, please let our staff know and they will take you to a different place to wait.
It can be helpful to bring a friend, a family member or another professional to your appointment. If you are being prescribed any medication by your GP, it can be useful to let us know what this is.