New Direction Drug and Alcohol Recovery Service - Lewisham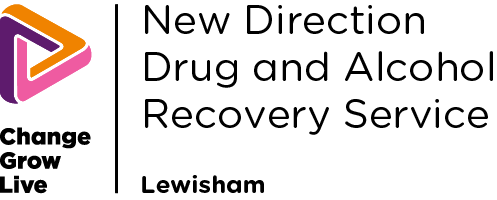 We're here to help you set your goals and achieve them. We'll listen to your needs and make sure the treatment suits you. We will provide advice and information about the options available to help you stay safe and well. Our service is free, confidential and non-judgemental. 
You can find us close to Lewisham Hospital. We are a 10 minute walk from Catford Stations, a five minute walk from Ladywell or 20 minutes from Lewisham (for the DLR). The 36, 54, 136, 185 and 208 bus stop outside the service and run regularly.

410 Lewisham High Street
London SE13 6LJ


Paid parking is available in the local area, although this is limited.
Our current timetable
Here are the groups we are running - some are online and some are in person.
Monday 10:00 - 16:00
Tuesday 13.30 - 16:00
Wednesday 10:00 - 16:00
Thursday 10:00 - 16:00
Friday 10:00 - 16:00
Referrals
If you're a professional and you'd like to refer someone to our service, please fill out the form below and email it to [email protected]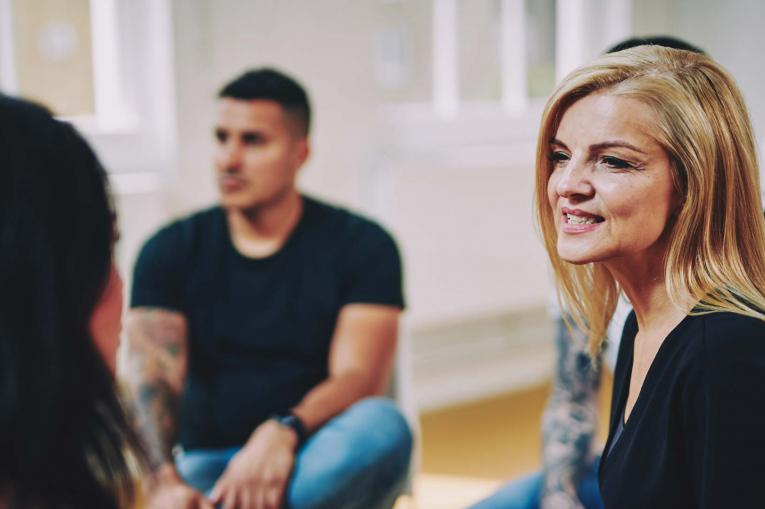 Connecting London
Connecting London is a partnership of Change Grow Live services across the London area. We're running lots of events on Zoom to keep you motivated on your recovery journey.
Whether you just want to check in for a virtual coffee, join us for a guided meditation session, give yoga a try or join a SMART meeting, everybody is welcome.
Find out more about Connecting London
Your first visit
When you arrive, one of our friendly staff members will greet you. They'll help you make an appointment with the right person.
Our welcome group
We have an induction three times a week. At the induction, you'll learn more about us and how we can help you. You can ask any questions you might have.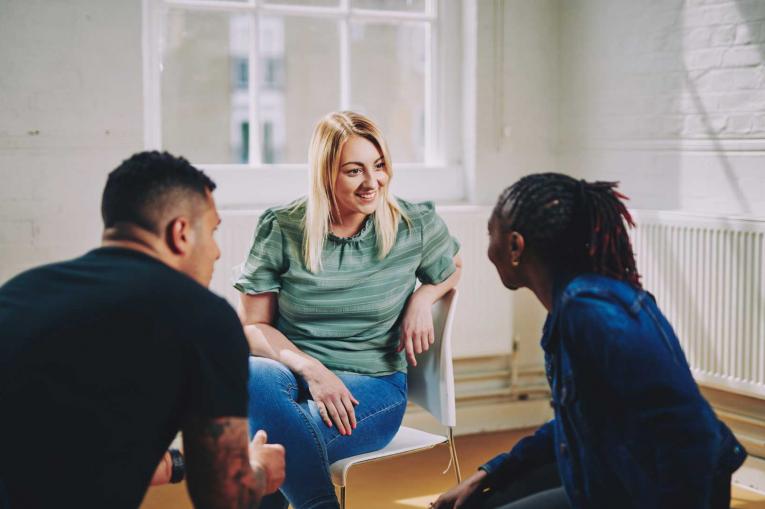 Alcohol
You can attend groups with other people that are going through a similar thing to you.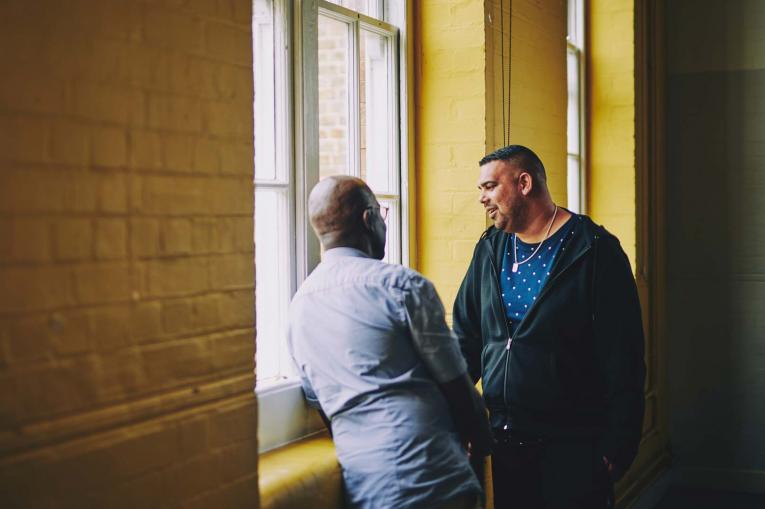 Drugs
At our needle exchange, you can get advice about harm reduction and naloxone.
Support for others
It's hard when you are worried about someone else. We will support you and listen to how you are feeling.
New Direction service user
Needle exchange
Search by your postcode below to find your local needle exchange.