Drug and Alcohol Service - Birmingham
Coronavirus info
Last updated: 7 July 2020

The way you get support from us might be different for a while, but we are still here. We'll do everything we can to help you stay safe. Things are changing quickly, so keep checking this page, our Twitter and our national Coronavirus information pages for updates. 
You can contact us on 01212 275890 or email [email protected].
If your keyworker isn't available to speak to you, please give us a call on the main service number. We're answering calls between 09:00 and 17:00. If you ring outside of those hours, please leave a message and we'll get back to you as soon as we can.
Updates to the service:
Our service is running, but we are doing appointments over the phone for now.  
We are still taking new referrals. 
Needle Exchange and Naloxone is available from all our hubs during open access hours: Mon, Wed, Thu and Fri from 10:00 - 12:00 & 14:00 - 16:00, and Tue open access from 14:00 - 17:00.
To help you stay safe, we are changing the way we prescribe medication for a while. Please take a look at our prescriptions info page to see what's happening. If you have any questions about this, give us a call. 
You can find more information and support on our alcohol advice page.  
Our groups won't be running as usual for a while but we are starting to develop some online resources to support group work – please call the service for details. You can also access Breaking Free Online (call the service for an access code if you don't already have a login) and find online groups and support options on our coronavirus info page.  
This info is correct as of 7 July. The info below this section applies when the service is running normally. We know this is a difficult time, but it won't be like this forever.
For now, the top of this page is where the most up to date info will be. If you have any questions or you're worried about something, please get in touch.
Find the latest information on coronavirus from the NHS and Gov.UK.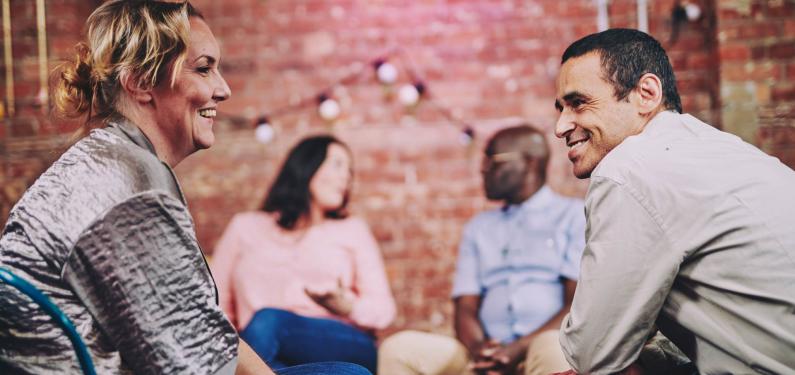 Our drug and alcohol service is free and confidential. Our recovery teams are based across the city. We can support you in different locations across Birmingham, just let us know where is convenient for you.
The number 7, number 33 and number 424 buses stop nearby. We are a 15-minute walk from the Jewellery Quarter train station.

255 Hospital Street
Newtown
Birmingham B19 2YF


Parking is available nearby on Hospital Street and Bridge Street West.
Appointment only opening times
You can make appointments at these times - please give us a call on 0121 227 5890.
Monday

09:00 - 17:00

Tuesday

09:00 - 18:00

Wednesday

09:00 - 17:00

Thursday

09:00 - 17:00

Friday

09:00 - 17:00

Saturday

Closed

Sunday

Closed
Drop in times are when you can visit the service without an appointment. We will see you in the order you arrive, so it's worth coming along early.
Monday

10:00 - 12:00 and 14:00 - 16:00

Tuesday

14:00 - 18:00

Wednesday

10:00 - 12:00 and 14:00 - 16:00

Thursday

10:00 - 12:00 and 14:00 - 16:00

Friday

10:00 - 12:00 and 14:00 - 16:00

Saturday

closed

Sunday

closed
Issues we can help you with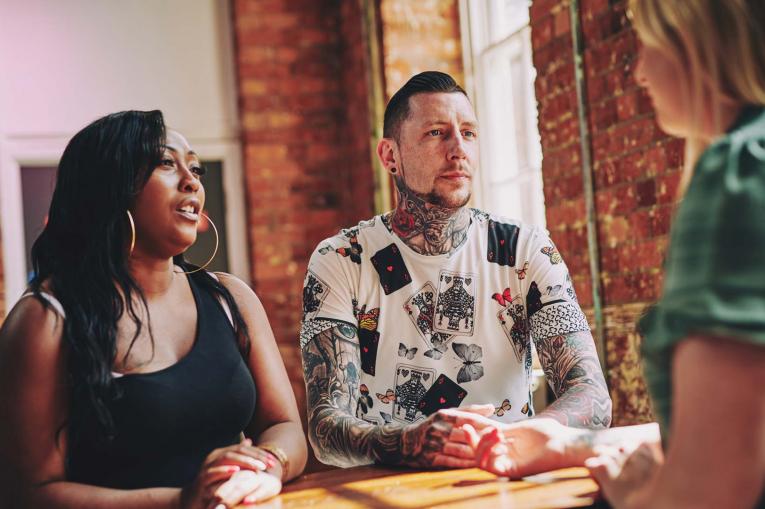 Alcohol
Your Recovery Coordinator will create your care plan with you to help you make use of your strengths and achieve your goals. 
Alcohol treatment options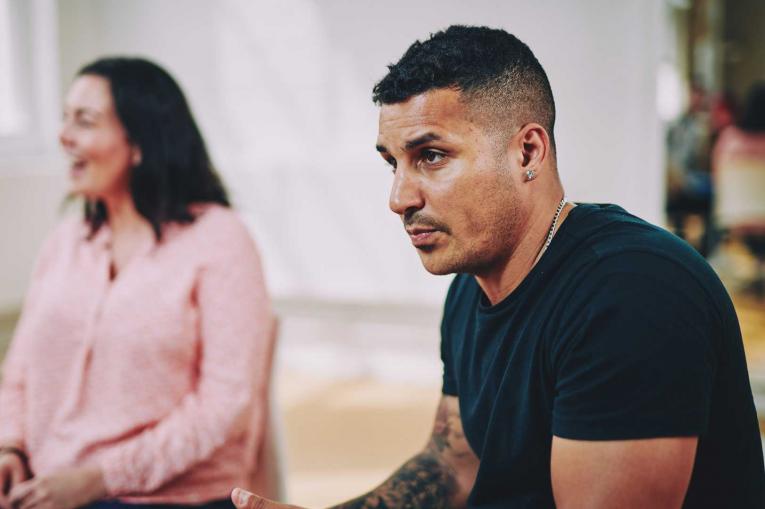 Drugs
Peer mentors are available for you to talk to. They may have personal experience of the issues you're facing.
Drug treatment options
Support for others
It's hard when you are worried about someone else. We will support you and listen to how you are feeling.
Get help for someone else
Your first visit
When you arrive there will be a friendly member of staff to greet you. If you're waiting for a group or appointment, you'll wait in our reception. There are places to sit and leaflets to read. If you'd like, you can bring a loved one for support.
Our welcome group
Our opiate and alcohol welcome groups are where you begin your journey. You'll learn what to expect from us, and you can ask us any questions you have.
The welcome groups are for people who are newly assessed and ready to start treatment. It'll be a small group. We know it can feel daunting, so if you'd like to bring a loved one with you, please do.