Moving to Change Grow Live - understanding the TUPE transfer process
If you work for a service that is transferring to Change Grow Live, welcome - we're excited to work with you. We'll do everything we can to make sure the transition is as smooth as possible. This page will tell you more about the process and your employment rights.
We'll keep you involved every step of the way
You've probably got a lot of questions about TUPE, the transfer process, and how it will affect you. We'll give you a dedicated email address for any questions you have. 
The most important thing to know is that we will do everything we can to make this a smooth process for you. We'll work closely with your current employer to make sure everything is handed over correctly.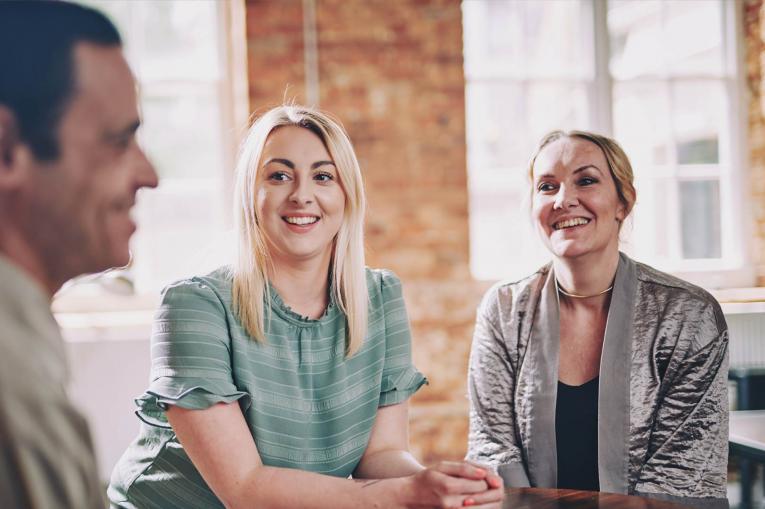 I genuinely love working for Change Grow Live as they give everyone an opportunity.
Danielle - Regional Data Coordinator 
Read Danielle's story
We'll make the transfer as smooth as possible
When your service becomes part of Change Grow Live, the terms and conditions of your employment are protected by regulations called TUPE.
Most of the terms and conditions in your contract will stay the same, including your pay, your annual leave and your sick pay entitlement. We'll also provide you with a suitable replacement pension scheme. If you have a public sector pension scheme, like the NHS or Local Authority, you'll be able to carry on being part of this scheme.
If we have to change anything as part of the transfer, we'll always discuss it with you first.
You'll be able to ask questions, raise any concerns, and discuss any issues you have. Before the transfer process begins, we'll arrange for you to have a one-to-one meeting with someone from Change Grow Live. You can bring a trusted colleague or someone from your trade union along to this meeting if you'd like.
We'll also hold group meetings, where everyone will be able to ask questions and discuss the transfer together.
Feel free to ask us anything
As part of the transfer we'll give you the name of a contact in HR who will be happy to answer any questions you have. Or, if you'd like to send us a message with any questions or concerns, please don't hesitate to get in touch.