"We had been out in town catching up and then went to my friend's house to use heroin.
There were four of us and we'd been using heroin together for about a year. I didn't use that time as I was trying to cut down. My friends used and maybe half hour or so later one of my friends was making a funny noise, like he had something in his throat.
I went to check on him and I couldn't get him to answer me. Normally when someone's used you can get a response, maybe not speaking, but they will look at you. Anyway I watched him for a while and his breathing seemed to be getting quieter again, really weak. I called his name and shook him but he didn't wake up so I decided to use my kit. I had training about four months before this, but I was scared because I didn't know if I was doing it right. But if I didn't do it, I knew he would die so I gave him two doses.
My other friend rang an ambulance and when they arrived they gave him three more doses. My friend who had called the ambulance didn't want to go with them at first but in the end he went with him in the ambulance and spent eight hours with him in hospital. I used heroin after my friends left in the ambulance to calm myself down, but didn't use the same amount as I had done before just in case it was stronger.
We were afraid in case the police turned up to arrest us, as I have heard other people having their kits taken off them by police. The police did come to the house, but they didn't come in. The police asked us if we bought our gear from the same person (which we had) and asked if we were OK. My relationship with the police has not been great, but I couldn't fault them on this day. They were just concerned and just glad we were all OK.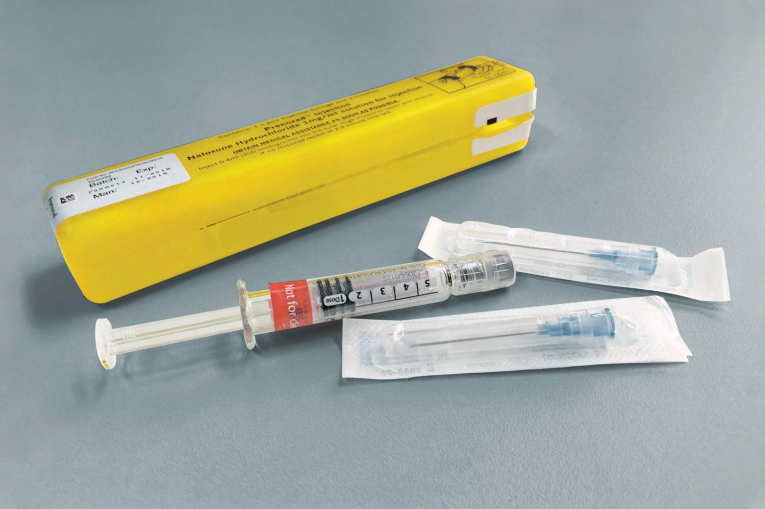 I was scared, but if I didn't do it, I knew he would die. So I gave him two doses.
When I went back to Taith, my drug and alcohol service, to get a new kit, I had support from a worker called Naomi. We discussed my feelings and how I coped with the situation. I was scared and overwhelmed, but knew it was the right thing to do. I was scared mostly that my friend would be angry with me but he was OK, although when he came round in hospital he was angry with the dealer, as he thought that the dealer had given him something he hadn't taken before. He'd been using for years and had never had a reaction like that.
We managed to get a sample off my friend's foil to send in to be tested. I have to go back to the service in 2 – 3 weeks to find out what was in the heroin to see if it was different, because we thought it was stronger than normal.
My friend thanked me after he came home. Since then we've decided to get support to come off the gear.
I would use naloxone again now I have done it."
* name changed to protect identity