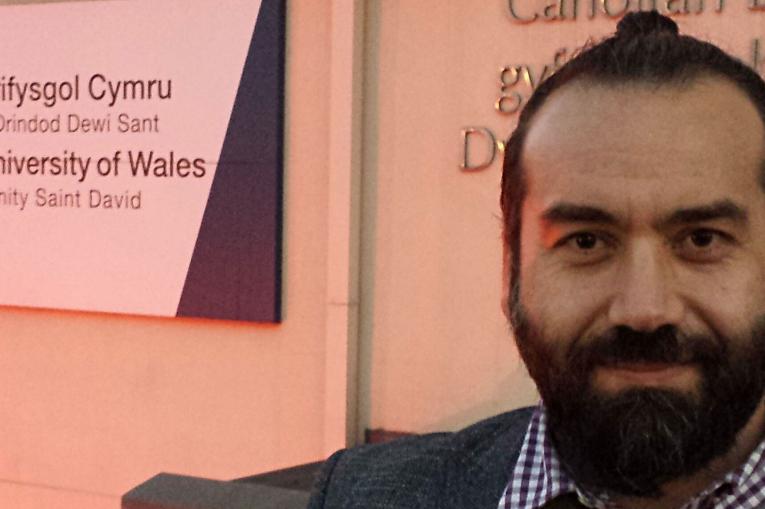 Hassan arrived in Wales in 2019 through the Syrian Refugee resettlement scheme. Even though Hassan is a very talented graphic designer, who had previously run his own business, his case officer could see he needed support to progress with his English learning.
We focussed on opportunities to practice his spoken English, and Hassan was supported to start volunteering, which he greatly enjoyed.
We spent a lot of time calling graphic design companies, enquiring about chances to do a work placement, and found a company based near London that specialised in designs that had a Middle Eastern focus. They gave him a three-month work placement, which Hassan could do online.
Following on from this, Hassan felt that he needed to learn more about British Design, and he decided he would like to apply for university. A course in 'Creative Advertising' was found at Swansea University, and we supported Hassan in his application.
Hassan is now a full-time university student, learning how to combine British and Middle Eastern styles of design, into cutting-edge graphics and advertising. We have no doubt he will go on to achieve great things.