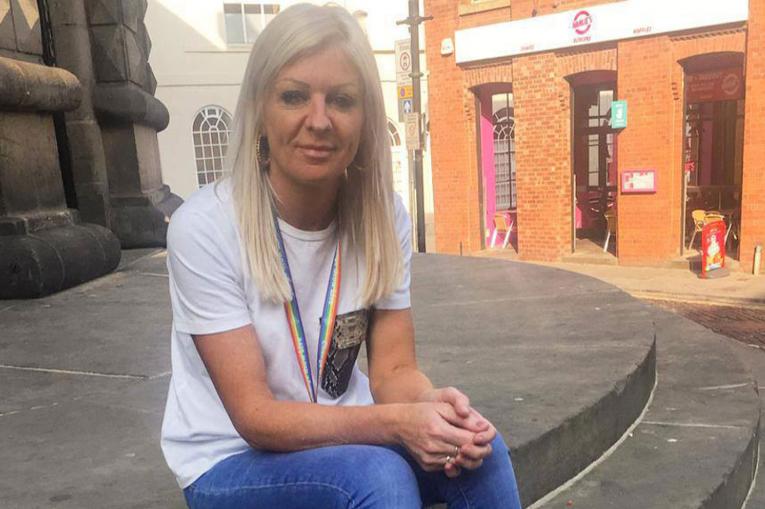 I am Lesley Howard, and I am the National Homelessness Lead for Change Grow Live. I have had the pleasure of working with homeless communities for almost thirty years and have met some amazing and interesting people along the way. They inspire me to continue supporting people every day.
I am thrilled to be sharing with you some of the exciting workstreams and projects that I am working on.
When we entered a national lockdown last March, it was important to make sure everyone could still access their vital support networks.
Due to the pandemic, people sleeping rough were provided emergency accommodation in places like hotels and hostels. They were offered rapid access to drug and alcohol treatment and healthcare. Countless people who had previously struggled to accept support began to engage with services. Many had slept rough for prolonged periods of time but were now able to stabilise and start to address their health and substance misuse needs.
This was an inspiring time, seeing how staff and volunteers worked tirelessly and in imaginative ways to ensure that no one was left without support.
New funding has helped us improve how we support people
Thanks to new funding received via Public Health England, we've been able to tailor our approach to each area's unique situation. We collaborated with local authorities to design outreach teams within our existing services. They will respond to the multiple challenges that people who are sleeping rough face. These may include physical and mental health issues, substance misuse, exploitation, and a history of trauma.
Designing these services with colleagues and partners has been exciting. Specialist teams will deliver on-the-spot street-based interventions, meaning people that need help do not have to wait around for a referral.
Inside all of us are unique strengths and goals and this is no different for people sleeping rough. Our outreach teams will be working with people to find and achieve their goals together. We call this a strengths-based approach, our teams will be trained in finding solutions and pathways that enable people to leave the streets.
Most importantly for me, our new teams will be more visible and accessible, meaning it is easier for someone to ask for help when they need it.
We are recruiting 130 new specialist roles
To really achieve all of this, we are going to need some very compassionate and skilled people. We are recruiting 130 new specialist roles, including Prison Link Workers, Complex Needs Navigators, Assertive Outreach Nurses, Clinical Psychologists, Homeless Recovery Workers and Homeless Rehab Workers, to name a few.
In these roles, you will have the chance to make a real difference to how services are delivered to homeless people. You'll be helping them to move away from rough sleeping and access the support that they need.
All new staff will receive training to prepare them for their roles and lots of support and guidance through an induction programme – not to mention help and assistance from myself as our National Homelessness Lead.
We are recruiting now, and funding has been secured until March 2022. So if you have an interest in homelessness and would like to make a difference to people's lives, please get in touch. You can find all of our available jobs here.
We are keen to connect with all areas of the organisation, so please share these opportunities among your team, your service reps and any other partners and stakeholders you work closely with. We are proud to be able to offer many exciting opportunities, including promotions and secondments.
We are sharing our learning from the Homeless Hotel Drug and Alcohol Service
Another exciting piece of work I wanted to share is the lessons we learned from establishing and implementing the Homeless Hotel Drug and Alcohol Service (HDAS).
This is the first London-wide commissioned service to provide drug, alcohol and tobacco support, housing people experiencing rough sleeping since the beginning of the COVID-19 outbreak.
Jointly co-ordinating this pioneering service, which has been funded until June 2021, is exciting. You can see some of the things we had to do in our Evaluation and Lessons Learned report. You can read the report here.
Please do email Sian Thomas (HDAS Co-ordinator) if you have any questions regarding the lessons learned paper. You can email me for any homelessness related questions.
Share this story: