Coronavirus info
The way you get support from us will be different for a while, but we are still here. We'll do everything we can to help you stay safe. Things are changing quickly, so keep checking this page, our Facebook, Twitter and our national coronavirus info page for updates.
You can call us on 0151 556 1335 or email [email protected].
If your worker isn't available, please give us a call on the main service number. We're answering calls between 9:00 and 17:00. If you ring outside of those hours, please leave a message and we'll get back to you as soon as we can.
Updates to the service:
At the moment, only our Birkenhead hub is open. 
While our hub is open, we are trying to limit the number of people coming in. We'll do your appointment over the phone or on Skype instead.
Our opening hours are 9:00 - 17:00 from Monday to Friday.
To help you stay safe, we are changing the way we prescribe medication for a while. Please take a look at our prescriptions info page to see what's happening. If you have any questions about this, give us a call.
Our groups won't be running for a while. You can find online groups and support options on our info page.
Needle exchange and naloxone are both available at the Birkenhead hub from 9:00 - 17:00. 
If you're new to the service, we can do assessments over the phone.
This info is correct as of 7 July 2020. The info below this section applies when the service is running normally. We know this is a difficult time, but it won't be like this forever.
For now, the top of this page is where you can find the most up to date info. If you have any questions or you're worried about something, please get in touch.
Find the latest information on coronavirus from the NHS and GOV.UK.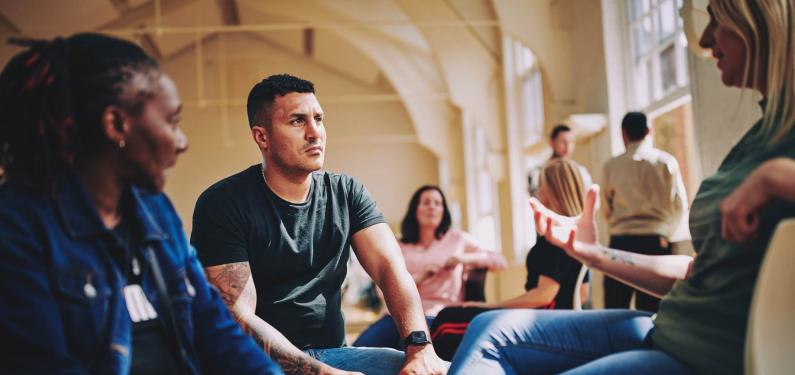 We provide a non-judgemental service, with qualified, experienced staff & volunteers who offer support in health & wellbeing and substance misuse. We can talk to you in a number of supportive environments, and all which have a friendly atmosphere and provide you with information to help you reduce your substance misuse or become abstinent.
Ashton House
Chadwick Street
Moreton CH46 7TE

We are open late on a Tuesday.
Monday 09:00 - 17:00
Tuesday 09:00 - 19:00
Wednesday 09:00 - 17:00
Thursday 09:00 - 17:00
Friday 09:00 - 17:00
Contact us
If you'd like to get in touch to find out more about how we can help you, please do. Don't forget to follow us on social media to see what we're up to in the service.
Phone: 0151 556 1335
Email: [email protected]
Your first visit
When you arrive, you'll meet a friendly member of our team. They'll help you sign in and chat with you about the service. You can ask them any questions you might have.