Coronavirus info
The way you get support from us will be different for a while, but we are still here. Things are still changing, so keep checking this page, Twitter and our national coronavirus info page for updates.
You can call us on 0800 652 3879 or email [email protected].
If your worker isn't available, please give us a call on the main service number. We're answering calls between 09:00 and 17:00 on weekdays. If you ring outside of those hours, please leave a message and we'll get back to you as soon as we can.
Updates to the service:
We have shifted to telephone-based support and appointments unless there are exceptional circumstances.
We are still taking new referrals.
Needle Exchange and Naloxone are available from pharmacies.
To help you stay safe, we are changing the way we prescribe medication for a while. Please take a look at our prescriptions info page to see what's happening. If you have any questions about this, give us a call.
Our groups won't be running for a while. We are exploring moving some groups online. In the meantime, you can access Breaking Free Online (call the service for an access code if you don't already have a login) and find online groups and support options on our coronavirus info page.
Find the latest information on coronavirus from the NHS and GOV.UK.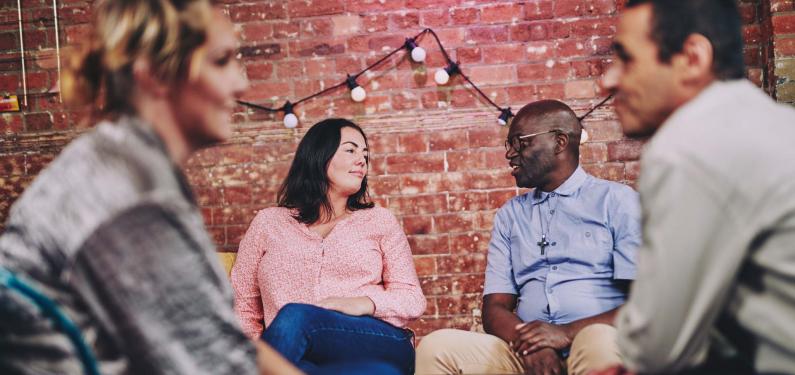 How we can help you
We offer a range of options including workshops, groups, and one-to-one key working sessions.
We also have needle exchange where you can get harm reduction advice, blood-borne virus testing (including HIV and Hepatitis C), naloxone training and access to other services.
Contact us
You can call us on 0800 652 3879 or email [email protected].
We are open Monday - Friday: 09:00 - 17:00.
We have open access Monday - Friday 10:00 - 11:00. This means you can just turn up, you don't need an appointment. 
Build on Belief
On Fridays, Saturdays and Sundays we offer a range of social activities run by our partners, Build on Belief. It's a place to find a little extra support over the weekend. There's a little garden where you can relax with a cup of coffee. There's also a large kitchen for community meals. You can also do mindfulness, yoga, crafting, table tennis and more. These are the opening times:
Friday 18:00 - 20:00
Saturday 12:00 - 16:00
Sunday 12:00 - 16:00
3 Beckton Road
Canning Town
London E16 4DT