Recovery Partnership - Gateshead
Coronavirus info
The way you get support from us might be different for a while, but we are still here. We'll do everything we can to help you stay safe. Things are changing quickly, so keep checking this page and our national Coronavirus information pages for updates. 
You can contact us on 0191 594 7821 or email [email protected].
If your keyworker isn't available to speak to you, please give us a call on the main service number. We're answering calls between 09:00 and 17:00. If you ring outside of those hours, please leave a message and we'll get back to you as soon as we can.
Updates to the service:
Our service is running, but we have shifted to telephone-based support and appointments.  
We are still taking new referrals. 
Needle Exchange and Naloxone is available from our hub during 09:00 - 17:00.  
To help you stay safe, we are changing the way we prescribe medication for a while. Please take a look at our prescriptions info page to see what's happening. If you have any questions about this, give us a call. 
We also have an alcohol advice page.  
Our groups won't be running as usual for a while but we are starting to develop some online resources to support group work – please call the service for details. You can also access Breaking Free Online (call the service for an access code if you don't already have a login) and find online groups and support options on our coronavirus info page.  
Find the latest information on coronavirus from the NHS and Gov.UK.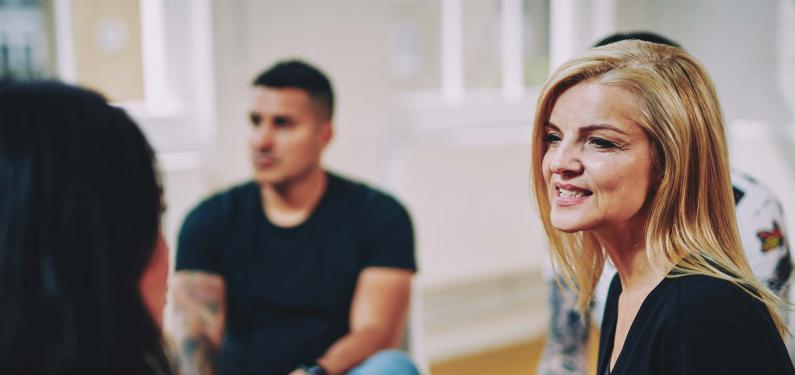 How we can help
We will support you on your journey.
We will help you focus on your strengths. You will have your own Recovery Coordinator and the two of you will work together to create a plan to help you reach your goals.
You can also take part in structured programmes and access detox and rehab. Throughout your journey with us you can get support from a trained Ambassador.
If you're caring for a loved one with a substance issue, you can receive support from Gateshead Carers.
Jackson Street is located within a 5 minute walking distance from Gateshead Interchange Metro Station. 

Accessible via most bus routes to Gateshead Interchange.

47 Jackson Street
Gateshead
Tyne and Wear NE8 1EE


Parking at this location is minimal although free parking is available in various locations within walking distance of Regent Terrace. 
Needle exchange: Monday to Friday 9.00am – 5.00pm
Monday 09:00 - 19:00
Tuesday 09:00 - 17:00
Wednesday 09:00 - 17:00
Thursday 09:00 - 19:00
Friday 09:00 - 17:00