Pathways to Recovery - Warrington
Coronavirus info
Last updated: 31 March 2020
The way you get support from us might be different for a while, but we are still here. We'll do everything we can to help you stay safe. If you're worried about something, please get in touch.
You can contact us on 07919 558644.
To help you stay safe, we are changing the way we prescribe medication for a while. Please take a look at our prescriptions info page to see what's happening. If you have questions about your prescription please give us a ring.
For now, we are doing all appointments over the phone.
We're sorry to say that our groups aren't going to be running for a while. 
Naloxone and needle exchange is still available at the hub. If possible, please give us a ring to let us know you're coming in.​​​​​​
You can follow us on Facebook for more updates.
Find the latest information on coronavirus on our information pages or the NHS website.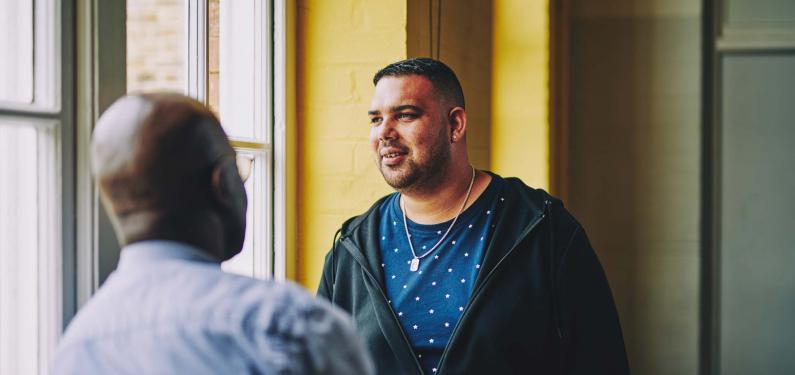 How we can help you
We believe that everyone has the potential to change, and we never give up on you even when maybe you have given up on yourself.
Our team will work with you to help you to regain control of your life, tackle your problems and reach your goals, no matter how long it takes. 
Everyone is an individual and may require different types of support to reach their goals. Our aim is to give you those options and different pathways to recovery.
Contact us
You can call us on 01925 415176. If it's out of hours, please call 07919 558644 .
You can also email [email protected]
We are a short walk from Warrington Bus Station, Warrington Bank Quay railway station and Warrington Central railway station.

You will find us on the junction of Bold Street and Museum Street facing the Library/Museum.

14-16 Bold Street
Warrington WA1 1DL

We are an open access service - during these times you can just turn up, you don't need to book an appointment. 
Monday

09:00- 17:00

Tuesday

09:00- 19:00

Wednesday

09:00 - 17:00

Thursday

09:00 - 17:00

Friday

09:00 - 17:00

Saturday

09:00 - 13:00

Sunday

Closed