Atlantic Recovery Centre - Dudley
Coronavirus info
The way you get support from us might be different for a while, but we are still here. We'll do everything we can to help you stay safe. Things are changing quickly, so keep checking this page and our national Coronavirus information pages for updates. 
You can contact us on 01384 426 120.
If your keyworker isn't available to speak to you, please give us a call on the main service number. 
Updates to the service:
Our opening hours are Monday to Thursday 09:00 - 17:00, and on Friday from 09:00 - 16:30. While our hub is open, we are trying to limit the number of people coming in. We'll do your appointment over the phone or on Skype instead. 
To help you stay safe, we are changing the way we prescribe medication for a while. Please take a look at our prescription information page to see what's happening. If you have any questions about this, please give us a call.
We're sorry to say that our groups aren't going to be running for a while. We're working on setting up online groups, but in the meantime, you can find online support options (including Mutual Aid) on our info pages.
Needle exchange supplies are available at the Atlantic House hub from Monday to Thursday 09:00 - 17:00, and on Friday from 09:00 - 16:30. 
Find the latest information on coronavirus from the the NHS and Gov.UK.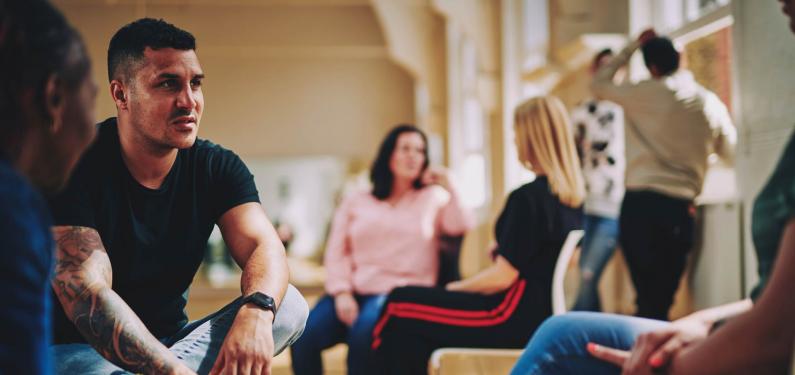 When you enter service, we will work with you to develop a Recovery Plan which achieves what you want. We will then support you through 1.1 sessions, group work and recovery work to achieve the plan. This may also include seeing clinical staff to support you for a period of time.
The nearest train station to us is Lye. We are set back from the main road - if you look for the West Midlands Ambulance Service Building and turn into the driveway, you can follow the side road along and you will find our building.

Atlantic House
Dudley Road
Dudley DY9 8EL


We have car parking facilities outside the front of our building.
Monday 9:00 - 20:00
Tuesday 9:00 - 17:00
Wednesday 9:00 - 20:00
Thursday 9:00 - 17:00
Friday 9:00 - 16:00
Contact us
We always welcome new people, so please get in touch if you are interested in getting help from us or you'd just like to ask some questions. Feel free to bring someone with you on your first visit.
Please give us a call on 01384 426 120.