Aspire Recovery Service - Peterborough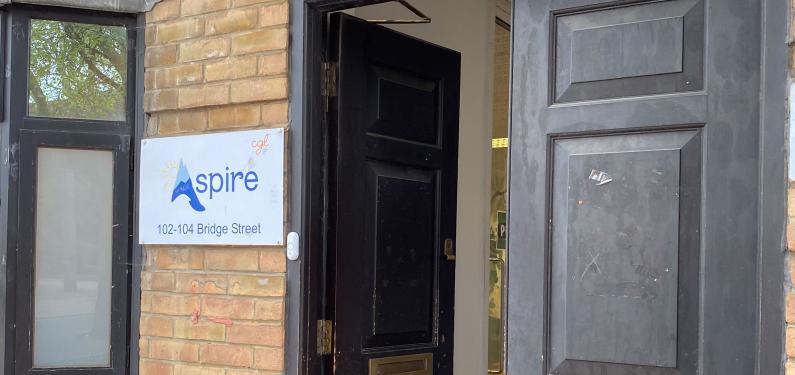 We'll listen to you and help you set goals. We offer one-to-one sessions, group work and substitute prescribing to help with your recovery. We are open access so anyone can self refer.
We are located opposite the magistrates court.

102-104 Bridge Street
Peterborough PE1 1DY


There are public car parks nearby.
Monday

9:30 - 16:30

Tuesday

9:30 - 19:30

Wednesday

9:30 - 16:30

Thursday

9:30 - 19:30

Friday

9:30 - 16:00
Contact us
Phone number: 01733 895624
We have a 24 hour support line: 08001114354
Email: [email protected]
Your first visit
When you arrive, a member of our team will greet you. Then a member of our team will meet you for an initial assessment. 
Our welcome group
At the welcome group, you'll be able to ask us any questions you might have about the service. You'll learn more about recovery and treatment options.
Online Needle Exchange
You can discretely order needle exchange equipment through our NSP Direct account if you live in the PE1 to PE8 area. 
To access this free service, you just need to visit the NSP direct website and enter this code: 15 20 00 86 04