Aspire Recovery Service - Peterborough
Coronavirus info
The way you get support from us will be different for a while, but we are still here. Things are still changing, so keep checking this page, Facebook, and our national coronavirus info page for updates.
You can call us on 01733 895624 or 0800 111 4354 or email [email protected]
If your worker isn't available, please give us a call on the main service number. We're answering calls between 0930 and 1630 weekdays. If you ring outside of those hours, please leave a message and we'll get back to you as soon as we can.
Updates to the service:
Our service is running but we are running telephone-based support and appointments.
Needle Exchange and Naloxone can be accessed only from our 102-104 Bridge Street site (PE1 1DY). Please call ahead to get a pack if possible. If you can't come in, give us a ring and we can drop some off to you.
To help you stay safe, we are changing the way we prescribe medication for a while. Please take a look at our prescriptions info page to see what's happening. If you have any questions about this, give us a call.
We are running some groups online using Zoom. If you'd like to join, get in touch.
Find the latest information on coronavirus from the NHS and GOV.UK.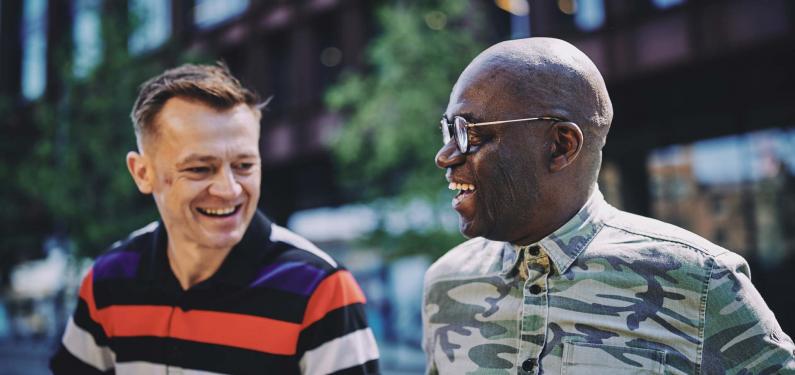 We'll listen to you and help you set goals. We offer one-to-one sessions, group work and substitute prescribing to help with your recovery. We are open access so anyone can self refer.
We are located opposite the magistrates court.

102-104 Bridge Street
Peterborough PE1 1DY


There are public car parks nearby.
Monday 09:30 - 16:30
Tuesday 09:00 - 19:30
Wednesday 09:30 - 16:30
Thursday 09:00 - 19:30
Friday 09:30 - 16:30
Contact us
Phone number: 01733 895624
We have a 24 hour support line: 08001114354
Email: [email protected]
Your first visit
When you arrive, a member of our team will greet you. Then a member of our team will meet you for an initial assessment. 
Our welcome group
At the welcome group, you'll be able to ask us any questions you might have about the service. You'll learn more about recovery and treatment options.