Drug and Alcohol Services - Camden
Coronavirus info
Last updated: 7 July 2020
The way you get support from us might be different for a while, but we are still here. We'll do everything we can to help you stay safe. If you're worried about something, please get in touch.
You can speak to us on our free, confidential helpline number: 03330 150 673. It's open on Monday and Thursday from 9:00 - 20:00. On Tuesday, Wednesday and Friday it's open from 9:00 - 20:00. 
We won't be having appointments at the service for a while. Instead, they'll be on the phone or over Skype. We'll be in touch with you if you have already booked an appointment. 
We're sorry to say that our groups aren't going to be running for a while. However, we will be setting up groups via Skype and Zoom over the coming weeks. We will be in touch with you regularly or you can call your key worker on 0203 2274950. 
Our opening hours haven't changed.
If you are worried about your current alcohol use, we can support you through these challenging times. We can help you with the following:
Advice on alcohol reduction plans and practical toolkits
Information on safe drinking whilst self-isolating. 
What to do if you may be a dependent drinker and are experiencing alcohol withdrawal symptoms 
Give us a call to find out more about how we can support you.
Find the latest information on coronavirus on our information pages or the NHS website.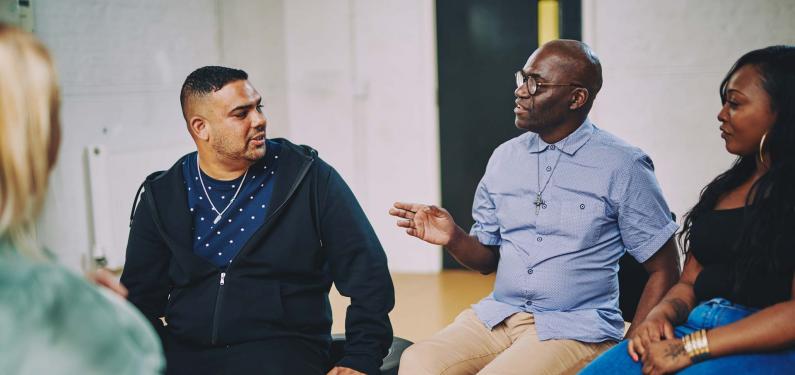 We'll support you to to live a life independent of alcohol. We'll work with you to set goals and create a treatment plan that suits you. Your goals might be reduction, abstinence or detox.

We help Camden residents who are over 18. We also support families and friends who are affected by other people's drinking.
Our service is a 5-minute walk from Camden Town Underground.

7-8 Early Mews
Arlington Road
Camden Town NW1 7HG


There is no parking available onsite.
These are our opening times. Please check our timetable for our drop-in times.
Monday

9.00 - 20.00

Tuesday

9.00 - 17.00

Wednesday

9.00 - 17.00

Thursday

9.00 - 20.00

Friday

9.00 - 17.00

Saturday

Closed
Contact us
If you'd like to get in touch, the best way would be to give us a call on 020 3227 4950. You can find out more about what we do and ask any questions you might have. Don't forget to follow us on Twitter to see what we're up to.
Email: [email protected]
Webchat
If you have a question or you're worried about something, we're here for you. Our online chat service is free and you'll be speaking to a trained worker. 
Follow us on social media: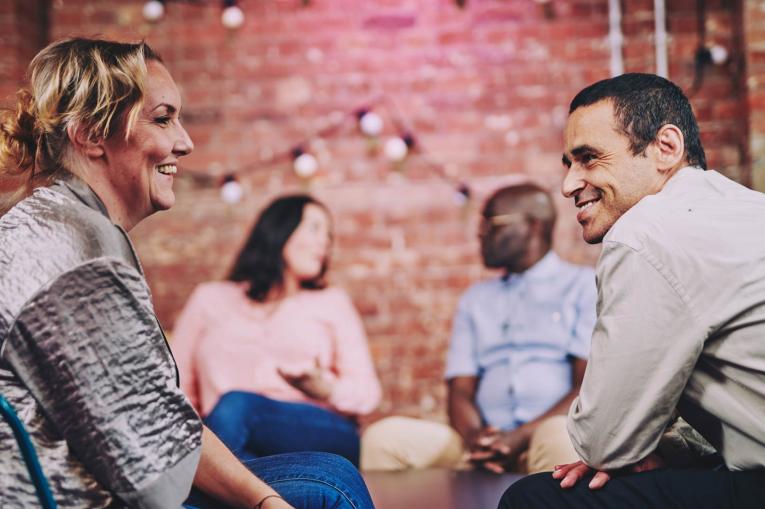 Your first visit
When you visit the service for the first time, a friendly member of staff will greet you in reception and let your Recovery Worker know that you have arrived for your appointment.
Feel free to bring a friend, family member or support worker if you need them. It's advisable to let us know if you have any extra requirements prior to the appointment.
Treatment options
We have lots of treatment options to support you. This includes:
Councelling
Group work
Art therapy
Online courses
Medically assisted treatment
Onward referrals to a range of specialist services
Support for family and friends
It's hard when you are worried about your family member or loved one. We will support you and listen to how you are feeling. We can also offer support sessions for couples and families.
For professionals
If you are a professional and you'd like to refer someone to our service, you can download our referral form and email it to [email protected].