Community Drug Service - Camden
Coronavirus info
Last updated: 4 September 2020
The way you get support from us might be different for a while, but we are still here. 
You can speak to us on our free, confidential helpline number: 03330150674. It's open on Monday and Thursday from 9:00 - 20:00. On Tuesday, Wednesday and Friday it's open from 9:00 - 20:00. 
You can also speak to us online.
We are now posting all prescriptions to your chosen pharmacy. If you're worried about anything at all, please give us a ring on 020 7485 2722
We're sorry to say that our groups aren't going to be running for a while. However, we will be setting up groups via Skype and Zoom over the coming weeks. 
We won't be having appointments at the service for a while. Instead, they'll be on the phone or over Skype. We'll be in touch with you if you have already booked an appointment. 
Our opening hours haven't changed.
You might be feeling anxious and unsure about everything that's happening right now. It's OK to feel like that. Give us a ring and we can support you with things like:
Information on how to get the right support while self-isolating.
What to do if you drink every day and are experiencing alcohol withdrawal symptoms.
Mutual aid support links (Zoom groups, online recovery tools).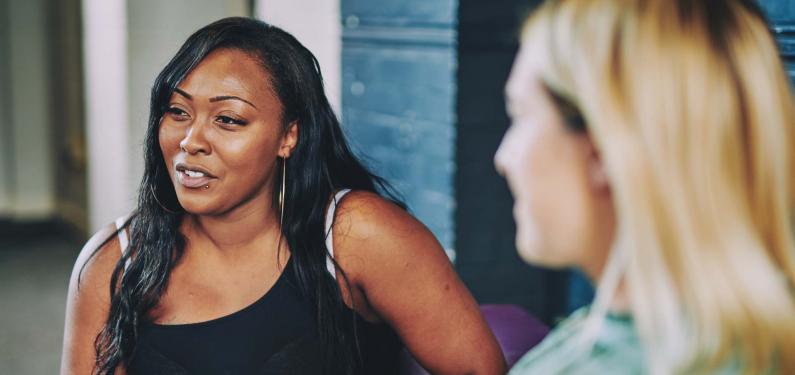 How we can help you
We will support you to take control of your life. Our service is free and confidential. We can help anyone living in Camden or Kilburn who is experiencing problems with drugs.
Our Recovery Workers can help you whether you have a dependency or you are just looking to make some changes and stay safe and healthy. 
We can help with a range of substances including opiates, stimulants, cannabis and new psychoactive drugs.
The service is a 6-minute walk from Camden Town underground station and the number 29, 46, 253 and 274 buses operate nearby.

184 Royal College Street
London NW1 9NN

Our service is open access - this means you can come along and register with the service during the times listed here.
Monday

09:30 - 12:00 and 18:00 - 21:00

Tuesday

09:30 - 16:30

Wednesday

09:30 - 16:30

Thursday

09:30 - 20:00

Friday

09:30 - 16:30

Saturday

11:00 - 14:00

Sunday

Closed
Contact us
Referrals
If you would like to refer yourself or someone else, you can call, email or visit our service in person.
Webchat
If you have a question or you're worried about something, we're here for you. Our online chat service is free and you'll be speaking to a trained worker. 
Your first visit
When you visit the service for the first time, a friendly member of staff will greet you in reception. If you have an appointment, please let us know and we'll tell your Recovery Worker you have arrived. 
Feel free to bring a friend, family member or support worker with you.
If you have any specific needs please don't hesitate to let us know before you come, just give us a call on 020 7485 2722.
Introduction session
We have an introduction to treatment session every week where you can find out about the programmes on offer and ask any follow-up questions.